THE WOMAN ON PIER 29
In 1845 New York City, a dead woman's body is discovered in the waters of the East River. Sgt. Daniel Kilmurray's investigation takes him from the briny piers of the lower East Side to the spectacular opulence of the Park Hotel, from seedy tenement basement bars to unsavory boarding houses where the most despicable of crimes are committed, during a time when modern policing is in its infancy.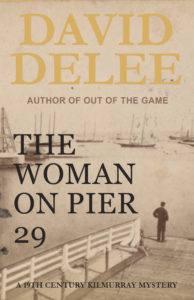 Find THE WOMAN ON PIER 29 at these fine retailers.